Events Schedule
We offer a variety of events throughout the year, from live music every weekend to special holiday menus and events. We also feature wine dinners and wine tastings!  And of course our food truck is busy visitng local venues.  Be sure to sign up for our newsletter to get all the latest news and events.
Wine Tastings at Pairings 
Beer Dinner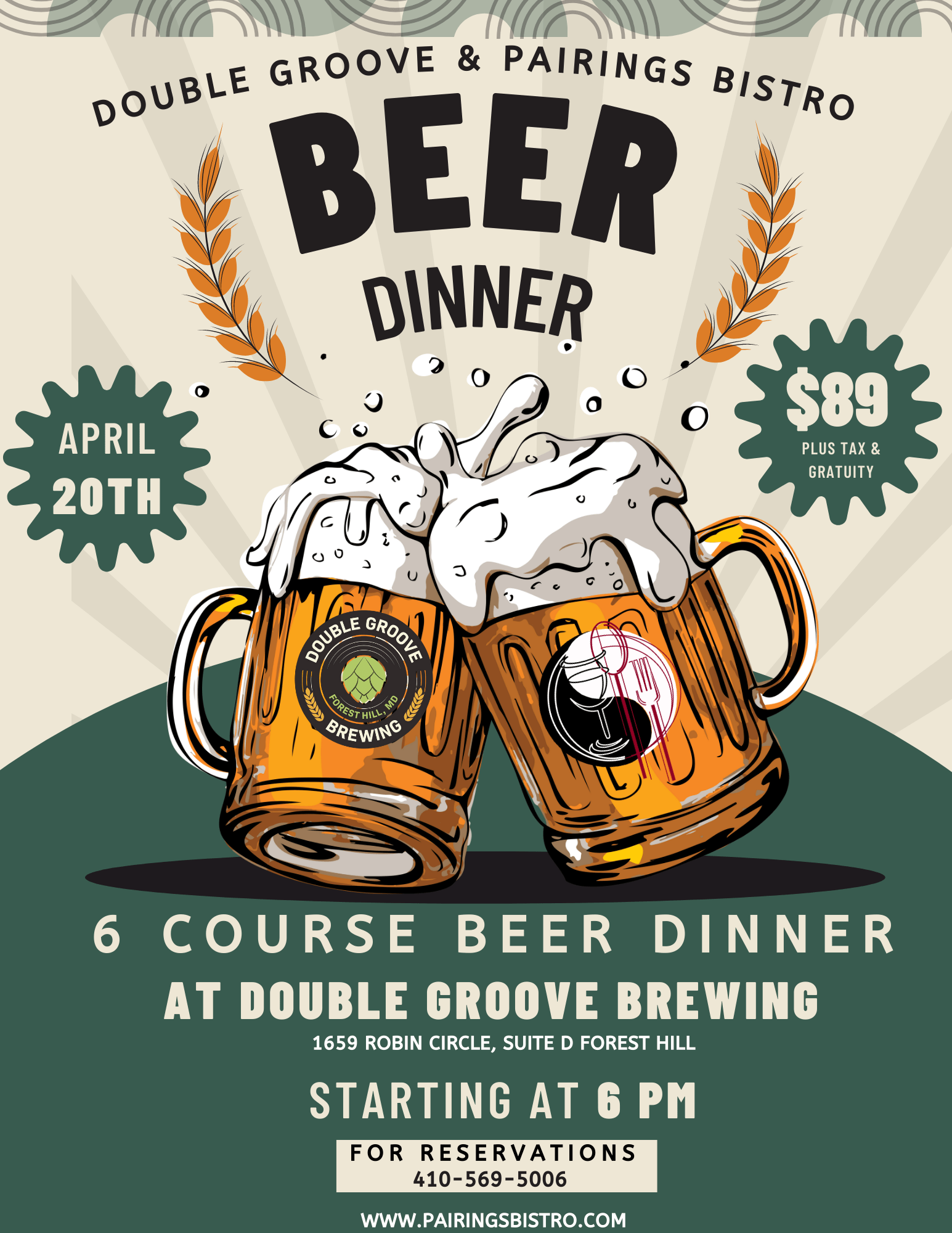 Spanish Wine Dinner 
Easter Brunch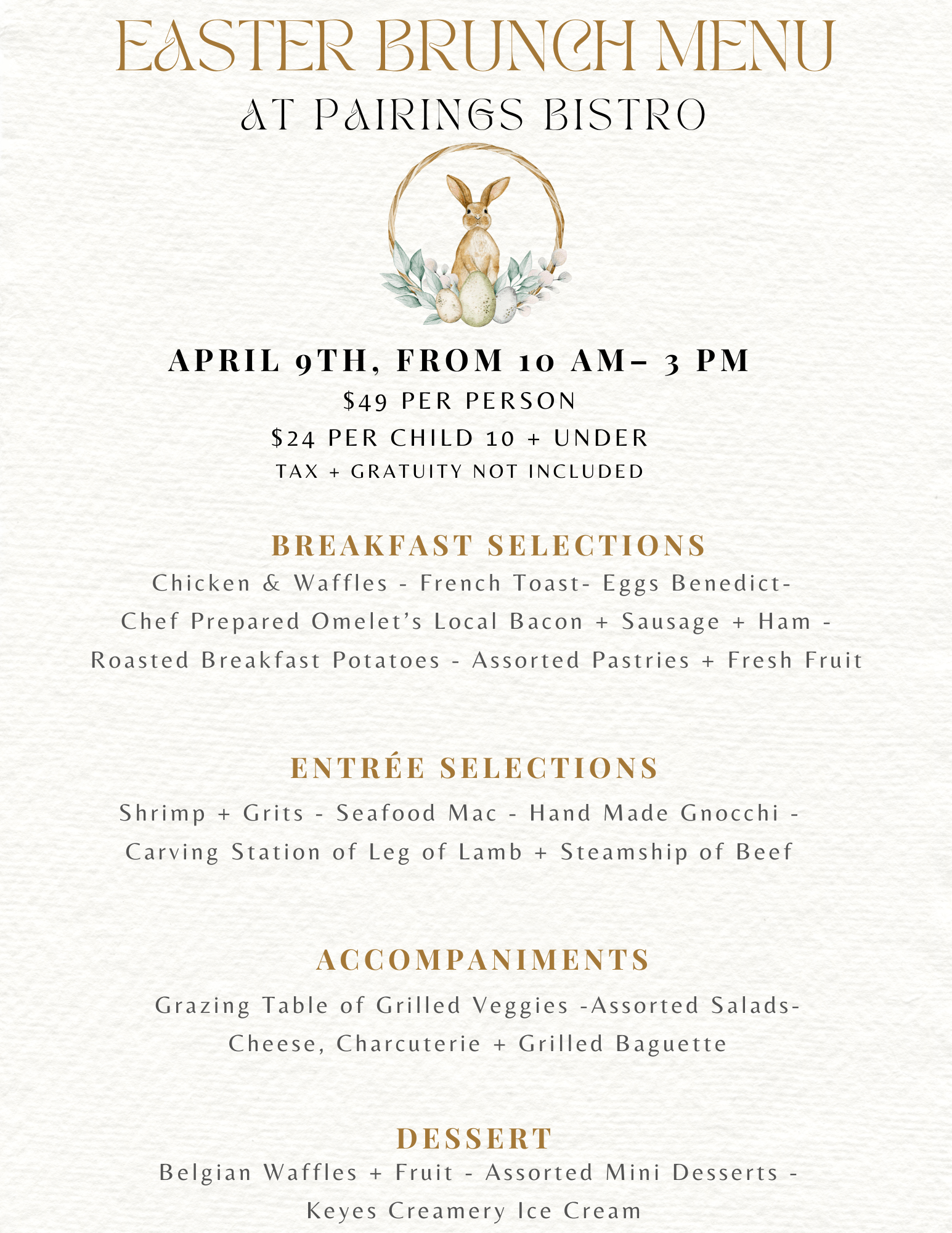 Happy Hour
Live Music Schedule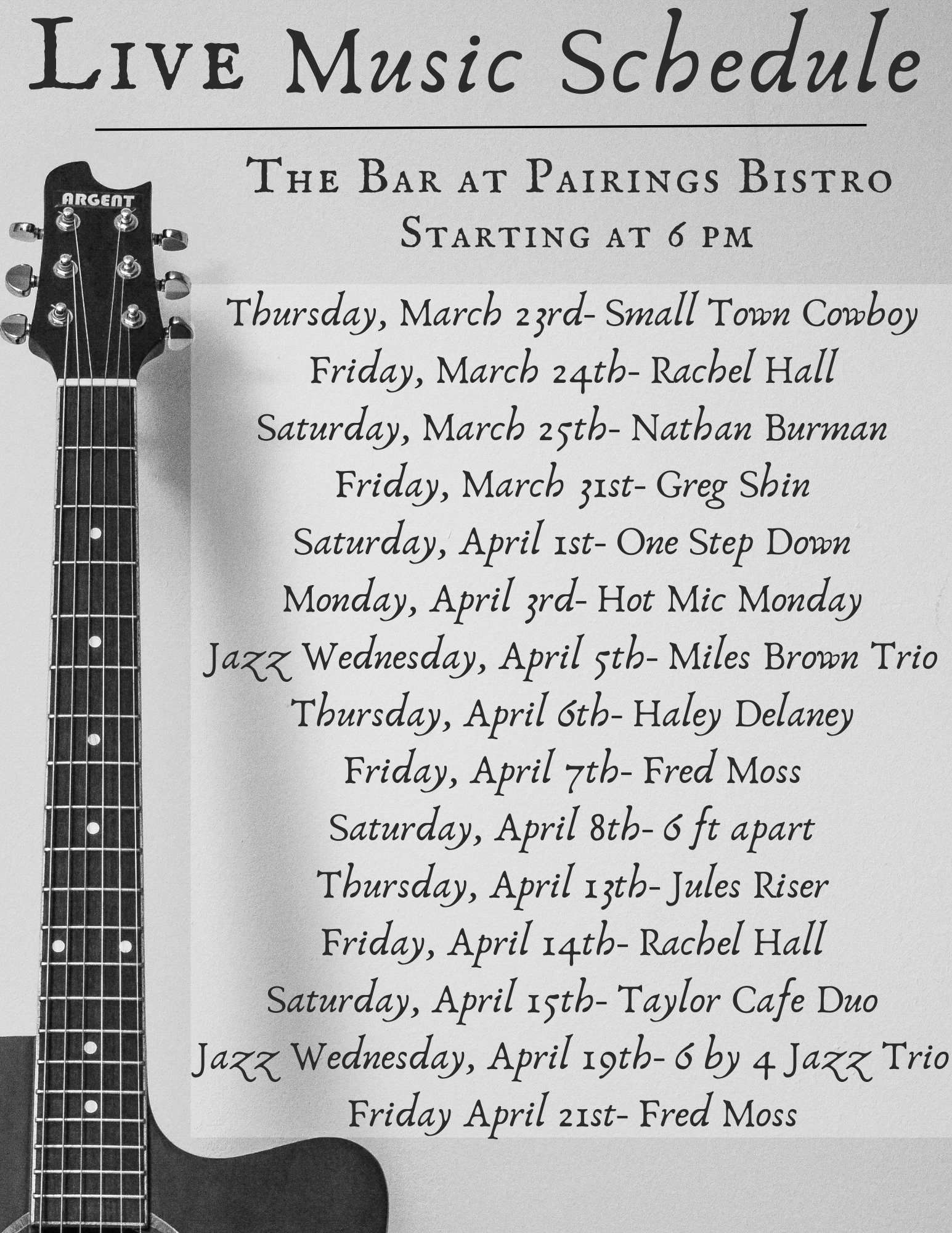 Harmony Woods Beer & Music Fest
General Admission – $25  donation
VIP Tickets- $89
*VIP Tickets includes preferred parking & seating, beer & food pairings from Pairings Bistro
Visit Maryland Center for the Arts for more information.
Jazz Wednesday's
Join us every other Wednesday for Jazz Wednesdays at Pairings Bistro!
April 5th- Miles Brown Jazz Trio, April 19th & May 3rd- 6 by 4 Jazz Trio, May 24th- Jazz Vocalist Yvette Norwood-Tiger
Hot Mic Monday's
Join us the first Monday of every month for Hot Mic Monday. Time slots are every 30 minutes, reservations are required. Please call 410-569-5006 to book your spot. All participants will receive a $25 gift card. Showcase your talent with us!